Politics and Sausage - Part Deux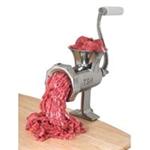 When Otto von Bismarck said, "Laws are like sausages, it is better not to see them being made," he had no way of knowing just how prophetic it was. There are more similarities than he ever dreamed.
Not only do you not want to see them made, but the end result is usually full of pork and will often leave you with an upset stomach.