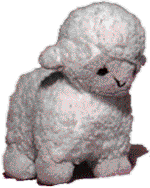 I know this goes back quite a few years, but I love this song and was recently reminded of it.
If you've never heard it, read the lyrics and sing along at http://filkertom-itom.blogspot.com/2008/03/sounds-familiar-sheep-marketi....
If you heard it years ago, just relax, sit back and revel in all of it's sheepy goodness.